You can take a Stripe Payment from a Customer over the phone.
WARNING: Payment should only be taken if the user has been given permission by the client.
PLEASE NOTE: If the Customer has no payment cards saved you will need to add one first via the Cards tab in their Franscape Profile.
NOTE: The Postcode required when adding a card is for the billing address of the card.
Navigate to the Customer
Select the Transactions Tab
Select Stripe Payment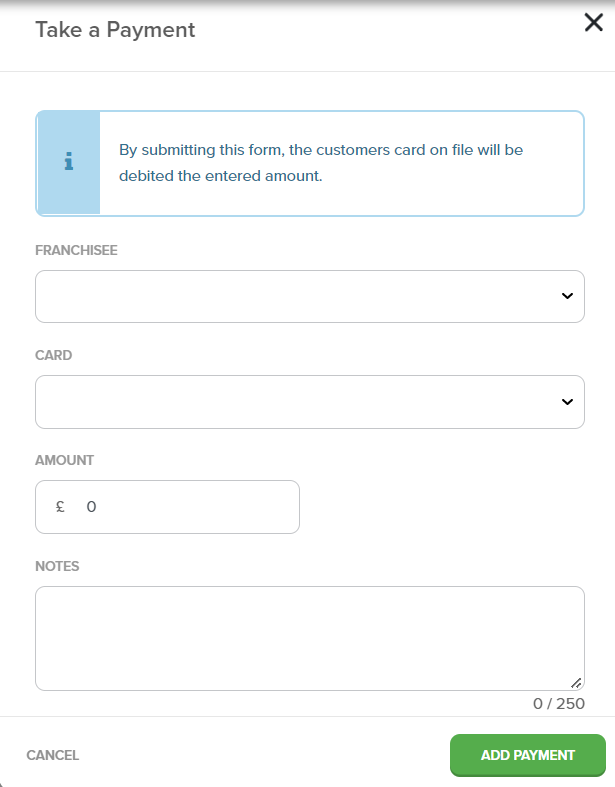 Select one of the saved Cards
Enter the Amount they are paying

This is pre-filled with their current balance, but can be changed

Add any Notes that you feel are relevant
Click Add Payment

Payment will then be taken directly via Stripe