Add Notes to a Customer

Navigate to the relevant Customer
Select the "Notes" tab
Click "New Note"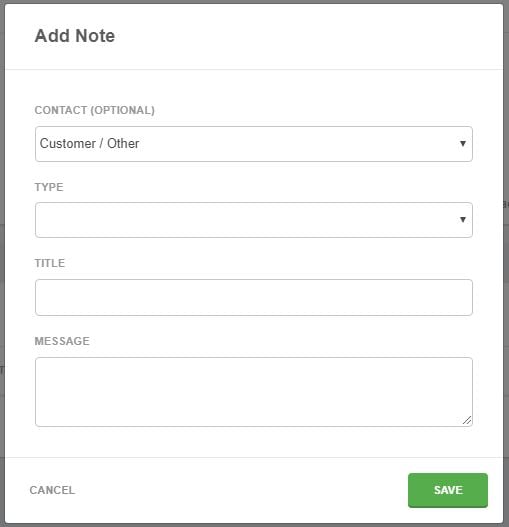 If the note is associated with a Customer Contact, assign it to them by selecting their name from the drop-down list.
Set Note Type

This list is curated by your FranScape Administrator

Write your note

For emails, copy and paste the email content into the "Message", or distil it into a brief summary of the email. Add the date and sender address so you know where to find the original email in your Outlook.