This report shows details of lessons cancelled over a chosen date range.
Navigate to Reports > Cancelled Lessons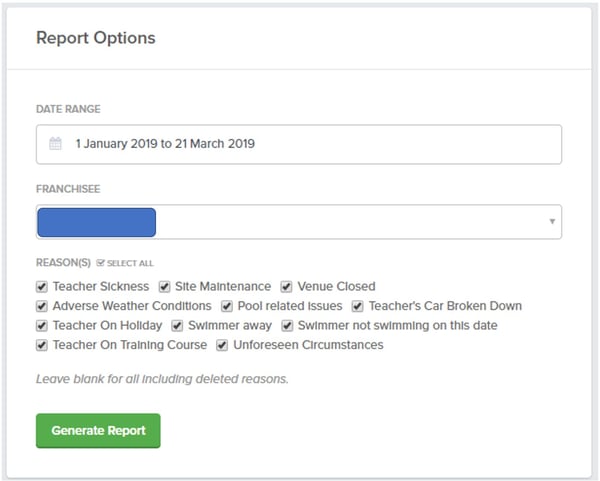 Select the required Date Range
Select your Franchise from the drop-down
Select which lesson cancellation Reasons you wish to report on
Generate Report
The Summary shows how many instances of each reason have been recorded in your chosen date range.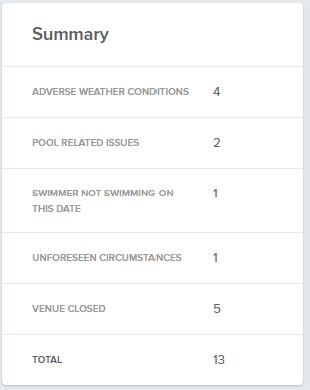 The results are then broken down per reason, showing details per lesson.

Exporting the Results
To export the results to .csv click on the green Download button at the bottom left of the breakdown tables.