If a Customer wishes to change the payment source for a monthly plan they can do so at any time.
PLEASE NOTE:
If they change it on the day a payment is due it won't take effect until the next payment.
Navigate to the Customer
Select the Plans tab
Find the Plan that needs editing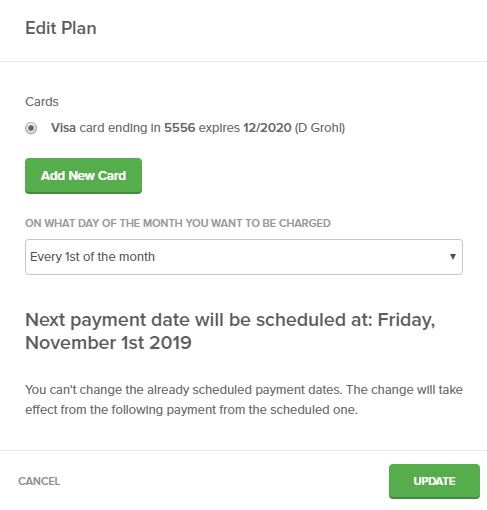 If the Customer has multiple cards on their account they will all display here. Simply choose the one they want to change to and click Update.

If they want to Add a New Card please follow the instructions below.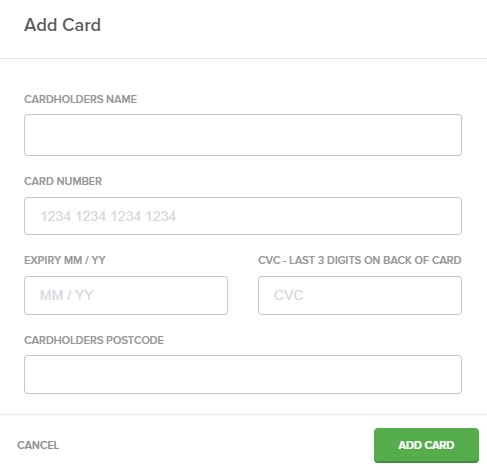 Add the Cardholder's Name
Add the 16-digit Card Number
Add the card Expiry Date
Add the 3-digit CVC from the back of the card
Add the Cardholder's Postcode
Click Add Card
The new card will now appear on the Edit Plan screen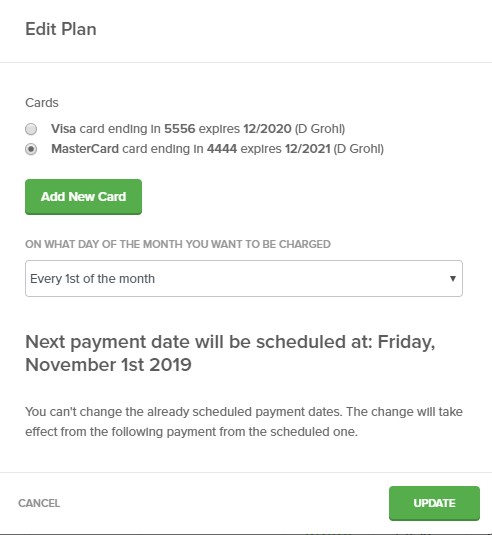 Select the new card
Click Update