If you need to change the Type of a Class - from Beginner to Confident Beginner, for example - You need to move it to the relevant Course in Franscape:


Navigate to the Class that need to be moved
On the top right of the page, select the button with three dots on it

Select Move Class

This displays a modal window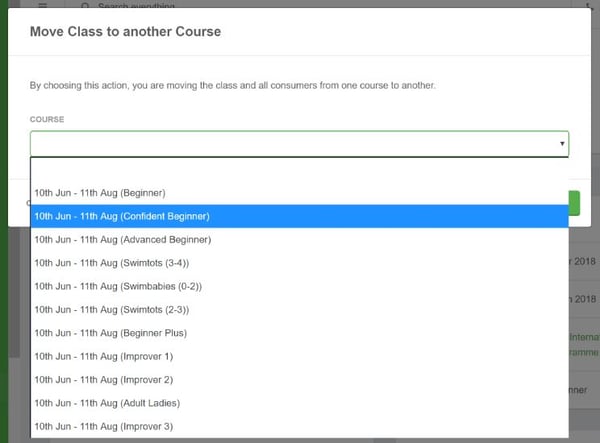 Drop down the Course List
Select the Course you want to move the class into
PLEASE NOTE: You must only move a Class within it's designated Course period.
For Example: You can move a class from one Course 4 course to another, but not into a Course 5 course (this is done via Course Rollover).
Click the Move Class button
Tip: To do this for next term, roll your courses over as normal, then move the upcoming class.