Medical Data Updates
When a Customer logs in to their account the Medical Details form will show if a Consumer is in an Active Class and Medical Details are not present or have not been updated in the last 12 months
If it's not updated for more than 11 months, a reminder is sent out to the Customer asking them to log in to their account and update the details.
Medical Information can be updated by FranScape users at any time.
The Consumers table and the Medical Up-to-Date Report show whether the medical data for each Consumer has been updated in the last 12 months.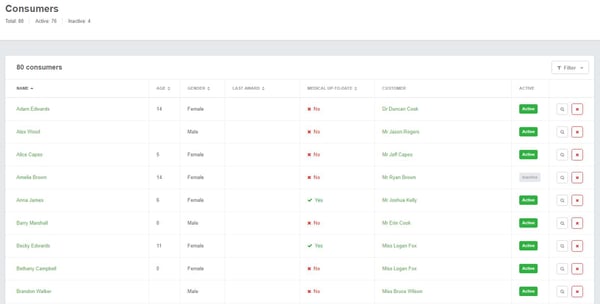 View/Edit the Medical Data
Navigate to the Consumer
Select the Medical Tab

Click on the Edit button in each section to add details
The Print function on the GP Information section pulls up a PDF version of all information in the medical tab