Crash Courses
Crash Courses can be created in the same way as normal Courses, but will need to be set over the dates that the Crash Course is being run.
For example, if you are running a 5 day Crash Course for the week commencing Monday 18th June, you would create a Crash Course starting Monday 18th June and ending on Friday 22nd June.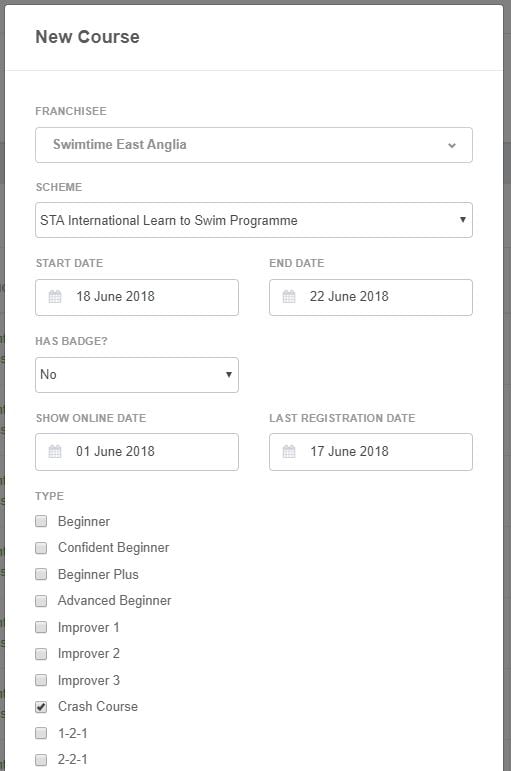 You can then create as many Classes in that week as you require.
Adding Classes