NOTE: Consumers can only exist if attached to a customer, so the customer must be created first.
NOTE: In the case of an adult consumer, they must be added as a Customer and a consumer.
There are 2 ways to create a new consumer:
Within a Booking
Via the Customer page
Manually Creating a Consumer
NOTE:
If the Customer is not on the system yet you need to create them first.
See
Creating a Customer
Navigate to the relevant Customer record
Select their consumers tab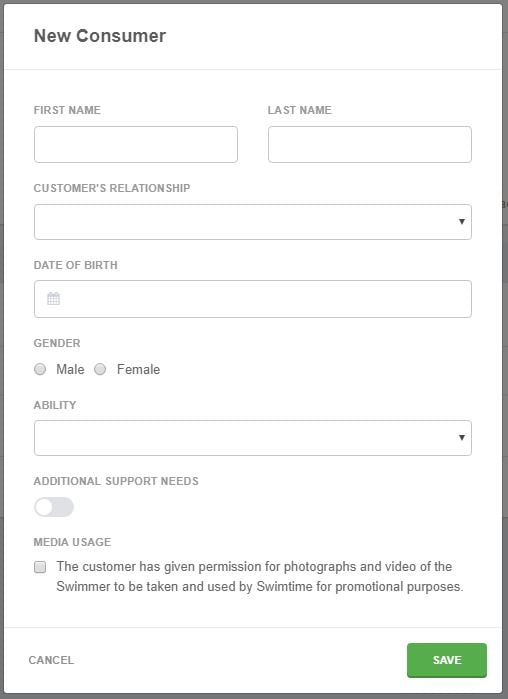 Enter the required details
Media Usage must only be ticked if the customer gives clear, express permission for images of the individual consumers to be recorded and used for consumers promotional purposes.

SAVE
To add further details, navigate to the Consumer and click on their name.