This article is for clients whose bookings always go into the Waiting List before being confirmed.
Web Bookings
If a booking comes in via the website it will be placed in the waiting list for that class. This is to give you chance to review the consumer information and contact the customer if required.

Phone Bookings
Customers will be encouraged to make bookings via the website, but for those that call up for more information beforehand you can use the Phone Booking button on the top right of the screen.​

NOTE: You can go back to any point in this process by clicking "Change" next to the section title.
Select/Add Customer

Existing: If you are booking an existing customer in for a new class, simply type their name into the search bar and select their record when it comes up. Franscape gives you the opportunity to review their details. When you're done, click on Update Customer & Continue
New: If you are booking in a new customer, select the "New Customer" and fill in their details before clicking Create Customer & Continue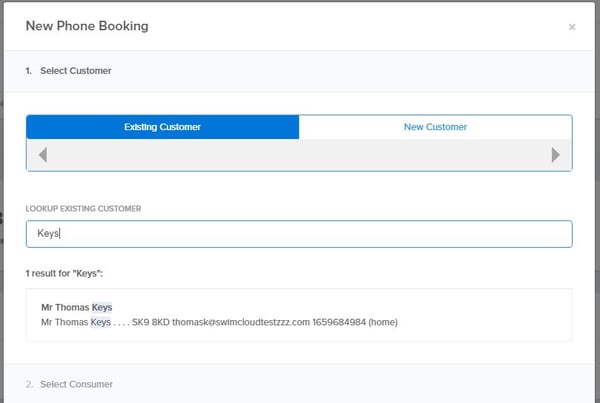 Select/Add Consumer
Existing: Select from the list of consumers connected to the customer.

New: If you are booking in a new consumer, select the New Consumer and fill in their details before clicking "Create Customer & Continue"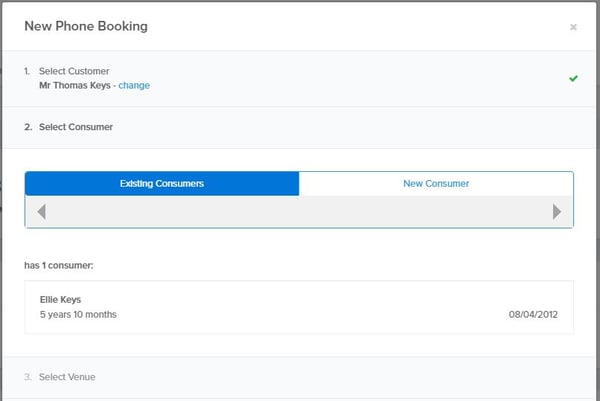 Select Venue
Venues are ordered by distance from the customer's postcode.

Selecting a venue will fill the next section with all available classes.

You can go back and select a different venue by clicking on "Change".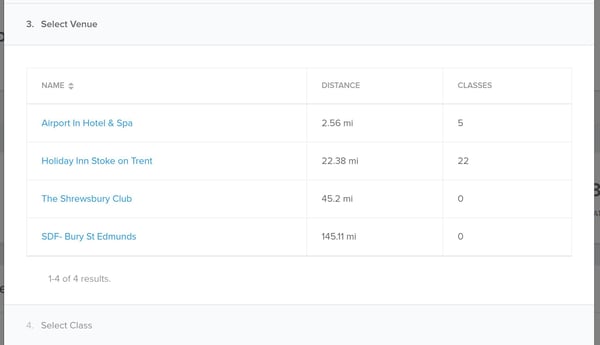 Select a Class
The class list shows the details of each class including the current availability.

Use the filters to find the right class

To select a class, click on the Course Starts date.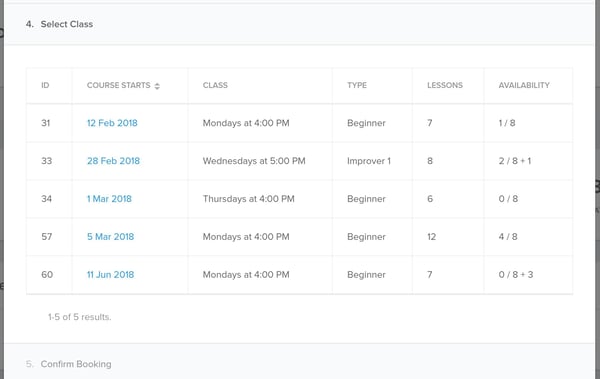 Confirm
Review the booking summary and Confirm. You will automatically taken to the Waiting List for the chosen class so you can confirm the booking.