We've been collecting your feedback and made some changes to the Class Finder that provide a better user experience.
Asking the Right Questions
When looking for Classes, the first thing to narrow your search down to is - Where?
We've made this the focus of the lesson finder. Making the page cleaner, this stops the customer being overwhelmed by the options available.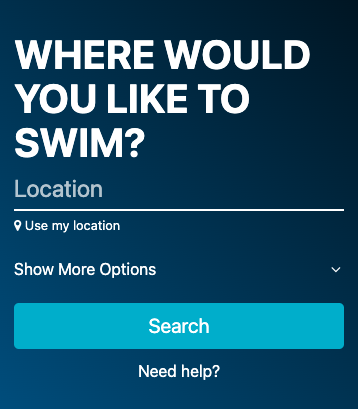 Where Would You Like To......?
Swim? Code? Play? Learn?
You are in control of the end of this question. Provide Franscape with a Brand Verb and we'll do the rest. See here for more details.
More Options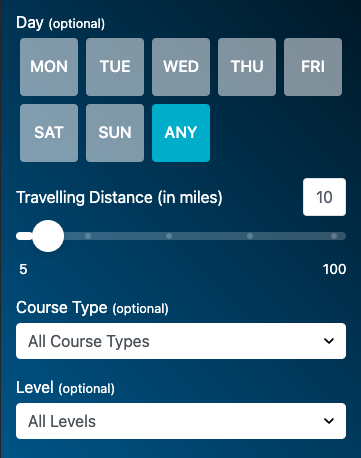 If the customer wants to filter their search further than just "Where?", they can open "More Options" and select from:
Service Type
Preferred Day
Distance they are willing to travel
Class Category
Class Type
Need Help?
The help section has been moved to a separate page to avoid page clutter and endless scrolling.
Results!
Once the options are filtered, clicking Search offers a list of available Venues.
This includes a map if using a Desktop PC or Landscape tablet.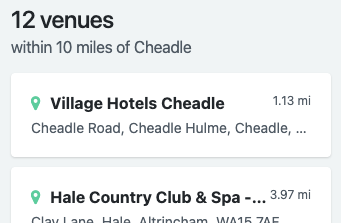 Changed Your Mind?
The customer can click on the options tab to edit their search.

What's On Offer?
Selecting a Venue shows the customer what classes are available there. We've made a few changes here:
Redesigned and rearranged the class cards so they are easier to read, and the important information catches the eye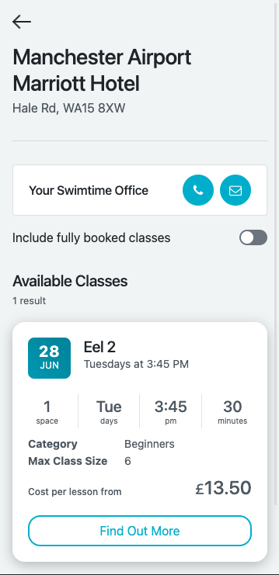 The default view of this page only shows classes with bookable spaces available

The Customer can see full classes too by clicking on the filter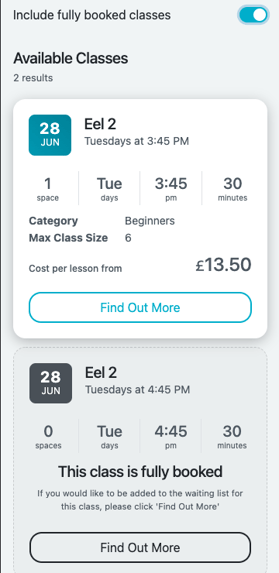 A Call to Action
With the upcoming addition of Trial Bookings, multiple calls to action on the class cards have been slimmed down to a single option - Find Out More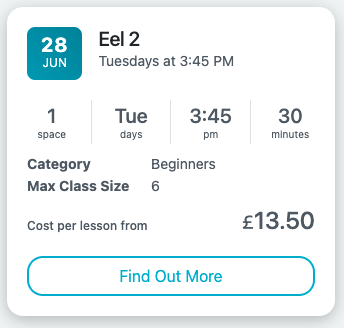 Find Out More takes the customer to the Class Overview page, giving them more information about the class and venue, plus the different booking options available.
Branding
The whole finder has been sympathetically matched with your branding, providing a seamless experience for your customers.
How do I optimise the finder on my webpage?
See article Optimising the Finder
Customer Knowledge Base
The following Customer Knowledge Base Templates have been edited to reflect these changes: