What is your Dashboard showing you?
NOTE: Dashboard figures are updated daily.
Class Occupancy

Percentage of lesson spaces filled by consumers (In-progress classes only)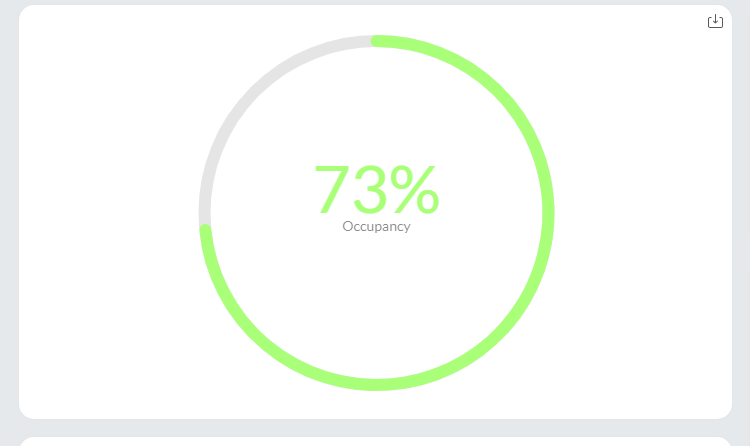 Income MTD (Month to Date)

Total Franchisee Income from the start of the month up until today's date


Calculation = Charges - Credits

Outstanding Balance

Outstanding Balance Total for all the franchisees customers
Monthly Payment

Total for Monthly Plan payments, this does not include PIA payments
Active Consumers this Week

Number of active consumers attending a lesson within the next 7 days.

Consumers Count


Total consumers in active classes
Note: If a consumer is booked into two active classes, they will increase the count by 2.
Joined Students

Number of new consumers accepted onto a class in the last 24 hours.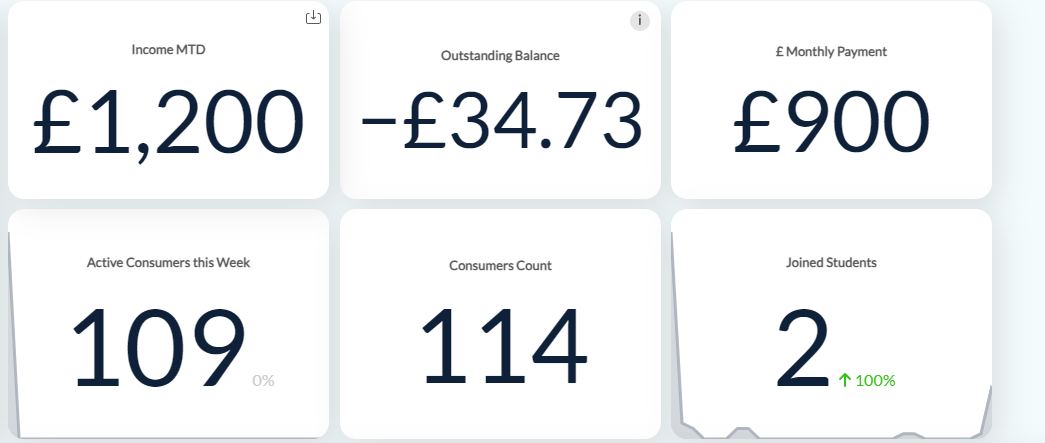 Venue data

Venue names
Venue Occupancy
Venue Capacity
Territory

Venue Net Income


All time total Venue Income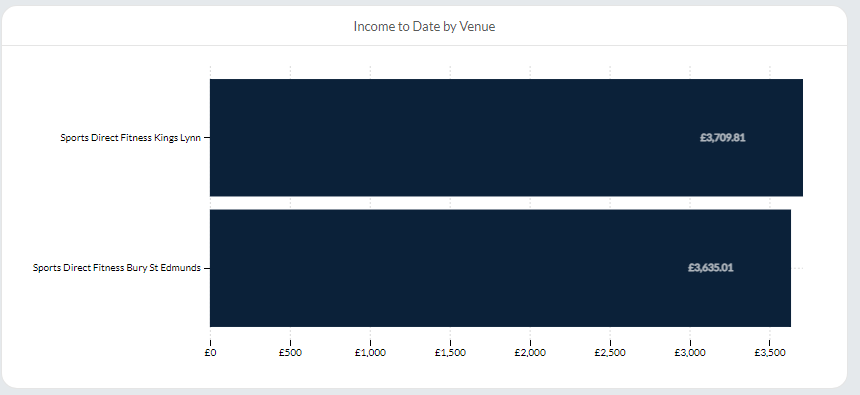 Student Movement (Graph)

Date Range is editable, using the date adjustment slider