How do I book a trial session?
Classes with available trial places will be flagged with:

If the trial classes are free of charge, this will display as "Free Trial Places"
Finding a Class
From any page on the website click on the Menu button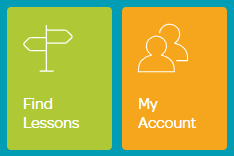 This will take you to the Lesson Finder: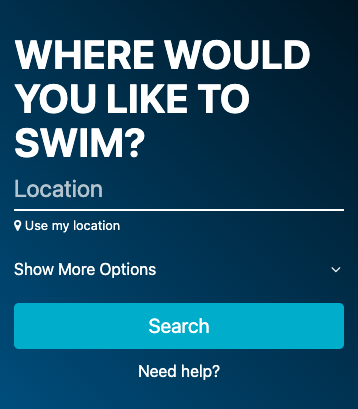 Enter your Post Code or Location

Or select Use My Location

Select whether you are looking for In-Person or Online classes
Note: This option only appears if online classes are available
You can search just using Location, or select Show More Options to filter your requirements further: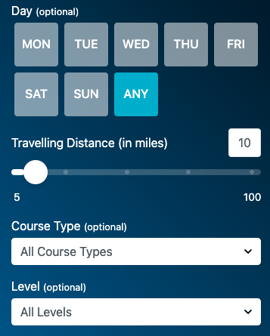 Select the Category of class you are looking for
Select the Level of Class you require
Select the Day you are free for lessons
Select the maximum Distance you are willing to travel
Press Search
Results shown are the venues closest to you: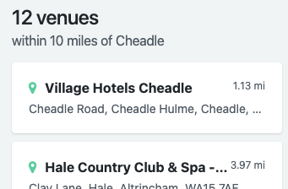 The icons represent:
Green = Venues with classes available
Red = Venues that don't currently have classes available that match your preferences
Click on the Venue Name to open up a list of the Classes available there
Results shown do not include classes that are currently fully booked. If you would still like to see these classes and maybe book onto a Waiting List, select Include Fully Booked Classes.

Scroll through the list to find a suitable class
Classes with available trial places will be flagged: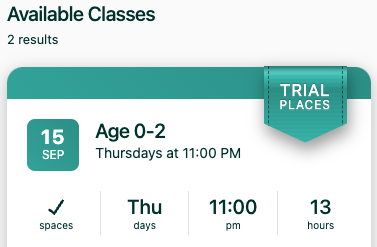 When you find a class that suits your requirements, select Find Out More. This will take you to the Class Preview Page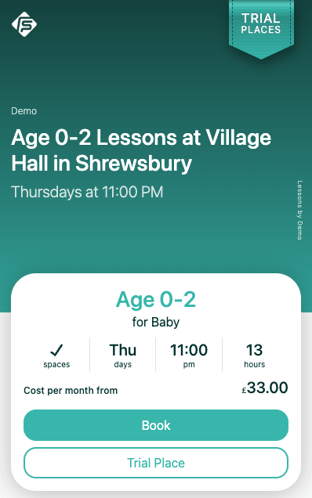 This page contains lots more information about the Class and Venue.
Once you're happy with the details, select Trial Place
You will now be asked to either Register or Login: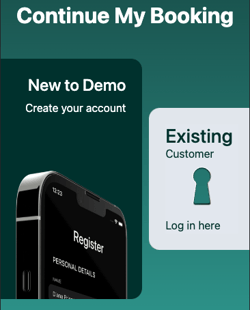 Once that's done you can continue the booking: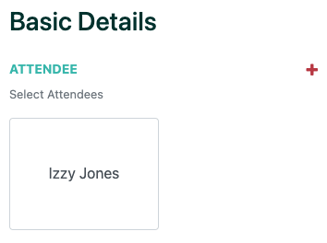 You can add and select multiple Consumers here - Click on the "+" icon to add another Consumer.
Once you've selected a Consumer, you can select your trial lesson/s: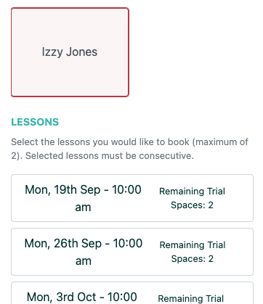 Please Note: You will be limited to the number lessons you can select as a trial ("Maximum of..."). If this number is more than 1, the system will only allow you to select consecutive lessons.
The price is calculated based on the price of the trial lessons: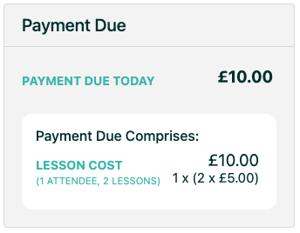 Add a Payment Card* - Click Add New Card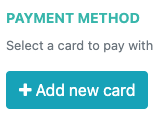 You will not be required to add Card details if the balance is £0.00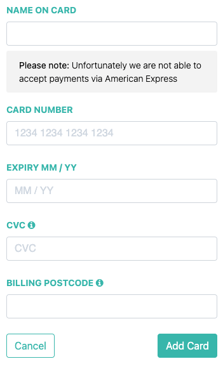 Select Add Card
Select Review Booking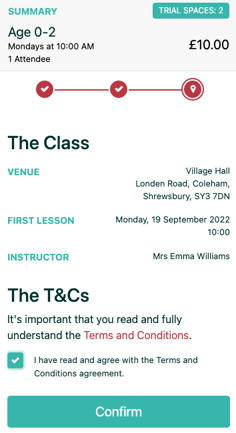 Check the Summary Details
Select the link to read the Terms & Conditions
Tick the box to agree to the Terms & Conditions
Select Confirm
Your booking and payment (if required) will now be processed - it may take a few seconds. You'll be presented with a confirmation message once it's done.