Remember – you may need to perform a hard refresh to pull in these updates.
Hard Refresh:
PC: Ctrl+Shift+R
Mac: Cmd+Shift+R
Booking Journey
Finder
Option available to add "Max Class Size" to the class cards

Displays, per class, the maximum occupancy of the class

This is a global option, so please contact Franscape Support if you would like to have this option switched on

Added a Last Lesson date and reordered information to show in order (see image above):
First Lesson
Last Lesson
Next Available Lesson

FIXED - Next Available Lesson date always showing 12:00am as the time

Booking Flow
Added a view of the Lesson Calendar to each step

Register > Add Customer
Customers are no longer asked to provide their Gender
Register > Add Consumer
Selection of Consumer Gender is now optional

If no selection is made, it saves as Not Specified

Customers can now select I am the Consumer. Franscape then auto-fills information on the Customer it already has saved so that only Date of Birth needs to be added.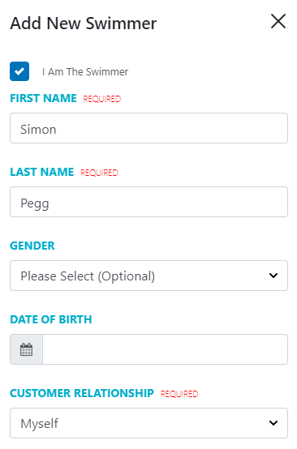 Monthly Plans
FIXED - Intermittent issue where, when a Consumer has been moved in an upcoming class, the new plan had the wrong start date
Venues
FIXED - New Venues not showing the correct location
Classes
FIXED - Issue where Franchisee users could not reduce the max occupancy of a class
Reports
FIXED - intermittent error when exporting reports to CSV & PDF
Time Issues
FIXED - Time on Waiting List out by 1 hour
FIXED - Time on Email Verification out by 1 hour
Admin
FIXED - Error when uploading PDF files
FIXED - Wrong email template being sent when triggering a password reset for Admin & Franchisee users