Remember - You may need to hard-refresh your browser to pull in the latest updates.
Hard Refresh:
PC: Ctrl+Shift+R
Mac: Cmd+Shift+R
New Feature!
Trial Lesson Bookings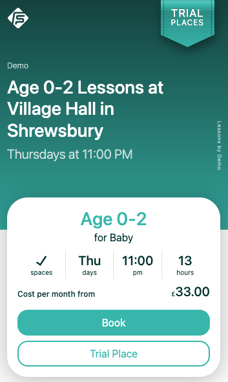 Customers can now book trial lessons. We've sent you a separate email introducing this new feature
New Feature!
You can now search the knowledge base and submit a support request without leaving Franscape: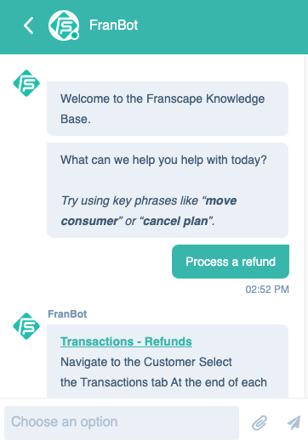 You can access FranBot from any page in Franscape - look for this button in the bottom right of the screen:

For more information see Using FranBot
Bookings
Improved: Customers can now rebook a Consumer into a class they are already in.
for example:
Class ID 1234 runs from 1st August to 29th August
The Class has "Allow Individual Lesson Booking" ON
Joe Bloggs is booked into lessons on 1st August and 15th August
Joe enjoyed the lesson on 1st August so much he wants to attend on 8th August, 22nd & 29th August too
Joe's parents can now book him in for the extra dates via the Finder
Customer Portal
Improved: My Classes > View Lessons - Added an indication of the lessons the Consumer is booked into: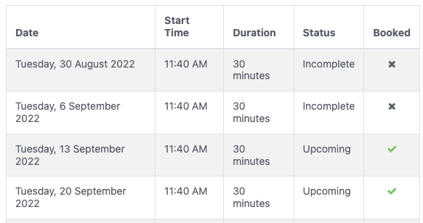 Franchise Information
Improved: View of Monthly Plan Status and Active Weeks added to the Franchisee Portal Settings:

Improved: Added extra information to the Franchisees table (Admin view only):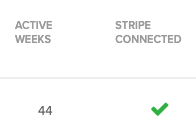 Number of Active Weeks set (if using the Monthly Plan)
Stripe account connection status
Transactions
Fixed: Issue where manual refunds (BACS/Cash/Cheque) were being labelled as Stripe refunds