How to create facilities within a venue

Facilities were added to venues so that you could create classes in various areas of the venue. For example:
A venue may have more than one room for activities
A venue may split their pool up into lanes/sections

Making each lane/section a "Facility" allows you to add classes that run at the same time in the same pool.
Creating a Facility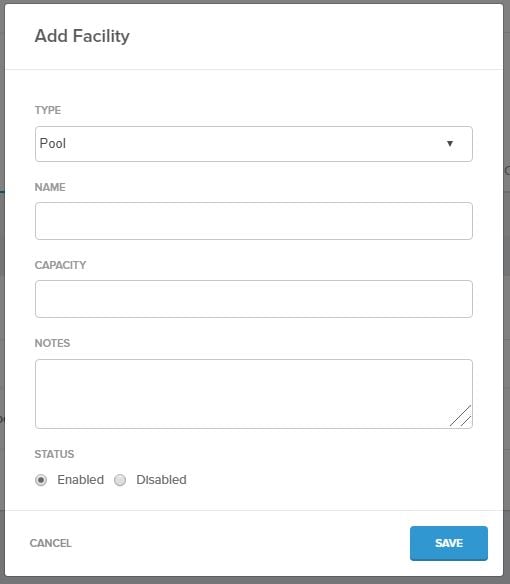 To create a new facility:
Navigate to the Venue
Select the "Facilities" tab
Select "New Facility"
Select the "Facility Type"

The contents of this list are curated by Central Office

Name the facility

Try to use the name given to it by the venue, especially if it's a conference room – for example "Inspiration 1"

Set the Capacity

This is important as it helps set the capacity of your classes.

Add any Notes you feel are relevant
Set the Facility Status

If you mark a facility as "Disabled" you will not be able to create classes for it.
SAVE