Watch the video below for a tips on managing customer transactions.
A Note on the Customer Balance
The consumer does not hold a balance, only the customer. This balance is drawn from the customer's charges and payments, not the Consumer's individual bookings.
The Transactions tab shows a full, filterable history of the customers Charges, Payments, Credits and Refunds. Each transaction has a unique ID number.


For a full list of transactions for ALL Customers, select Transactions from the left hand menu panel
To view transactions for an individual Customer

Navigate to the Customer
Select the Transactions tab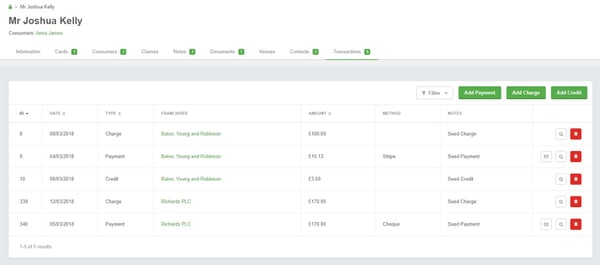 Transaction Types
There are 4 types of transaction: